Call for Papers: Care and Conservation 19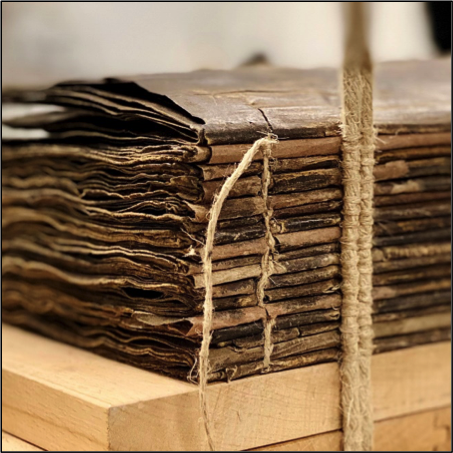 The 19th International Seminar on the Care and Conservation of Manuscripts
University of Copenhagen
19-21 April 2023
Proposals are invited for 20-minute papers on subjects relating to the care and conservation of manuscripts in the broadest sense, including conservation techniques and related matters as well as curatorial, codicological, philological and book historical subjects. Panels of three (or more) related papers may also be proposed.
Note that, unlike the last seminar, which was held virtually, the next seminar will be a presential meeting, meaning that speakers will be expected to deliver their papers on location in Copenhagen. The entire seminar will, however, also be livestreamed, in order to reach a broader audience.
To submit a proposal, please send an email to ami@hum.ku.dk with "C&C19" in the subject line. Proposals should include a preliminary title and an abstract (250-500 words), which should state the relevance of the subject for the seminar. When submitting proposals, please provide your full name, position and affiliation, e.g. "Juan Diego Flóres, Head of Conservation, Biblioteca Nacional de Uruguay, Montevideo".
The deadline for submission of proposals is 31 August 2022.
On behalf of the Programme Committee,
Matthew Driscoll, Ragnheiður Mósesdóttir, Katarzyna Kapitan, Seán Vrieland