The Book of Books: Hernando Colón's Libro de los Epítomes
The principal aim of the Book of Books project is the production of a bilingual edition, both in digital and print form, of the recently discovered Libro de los epítomes, a collection of summaries of the books in the library of Hernando Colón, son of the famous navigator Christopher Columbus.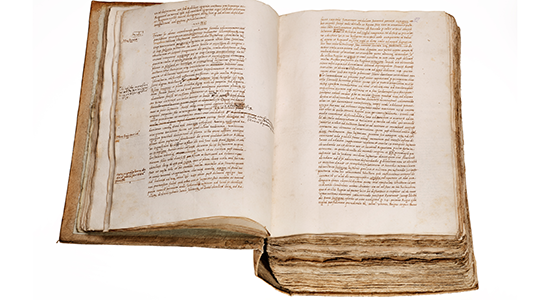 The recent discovery of the Libro de los epítomes is one of the most exciting developments in early modern book history for decades. The edition and translation of the Libro will make this important book accessible to wider audience, and will reveal much about the book trade in early modern Europe.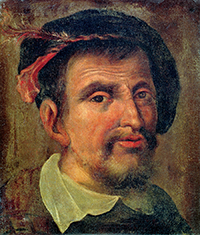 One of the more astonishing bibliographical undertakings of the early modern age was the project by Hernando Colón (1488-1539), son of the famous navigator Christopher Columbus, to build a universal library, one which would contain "every book on every subject and in every language, from within Christendom and without". In the end his library in Seville comprised over 15000 volumes, the largest collection of printed books in the world at the time.
To manage it all he designed a revolutionary system for storing, sorting and distilling these materials, an information-crunching engine of great power. In addition to keeping a register of purchases, Colón conceived four types of inventories: a list of authors in alphabetical order; a book of sciences, that is, subjects; a book of materials, what we now call keywords; and finally a book of epitomes, which contained detailed summaries of the contents of each of the books in the collection, all carefully cross-referenced. The first three of these survive in the Biblioteca Colombina in Seville; the fourth, El libro de los epítomes, was presumed missing until identified recently in the Arnamagnæan Collection in Copenhagen.
The chief deliverable of the project will be a digital edition of the Libro de los Epítomes, which is likely to become an intensely cited international resource, as well as a bilingual (Latin-English) critical edition of the Libro in print form, which will include an introductory series of essays placing the Libro in its historical context.
Guy Lazure, University of Windsor, Canada
José María Pérez Fernández, University of Granada, Spain
Edward Wilson-Lee, Sidney Sussex College, University of Cambridge, UK
N. Kıvılcım Yavuz, University of Leeds, UK
Anders Toftgaard, Royal Danish Library, Denmark
About the project
  
The project is funded by the Carlsberg Foundation and a private donor.
Project period: 1 May 2020 – 30 April 2024
PI: Matthew Driscoll, Department of Nordic Studies and Linguistics

Co-PI: Morten Heiberg, Department of English, Germanic and Romance Studies