Bylderup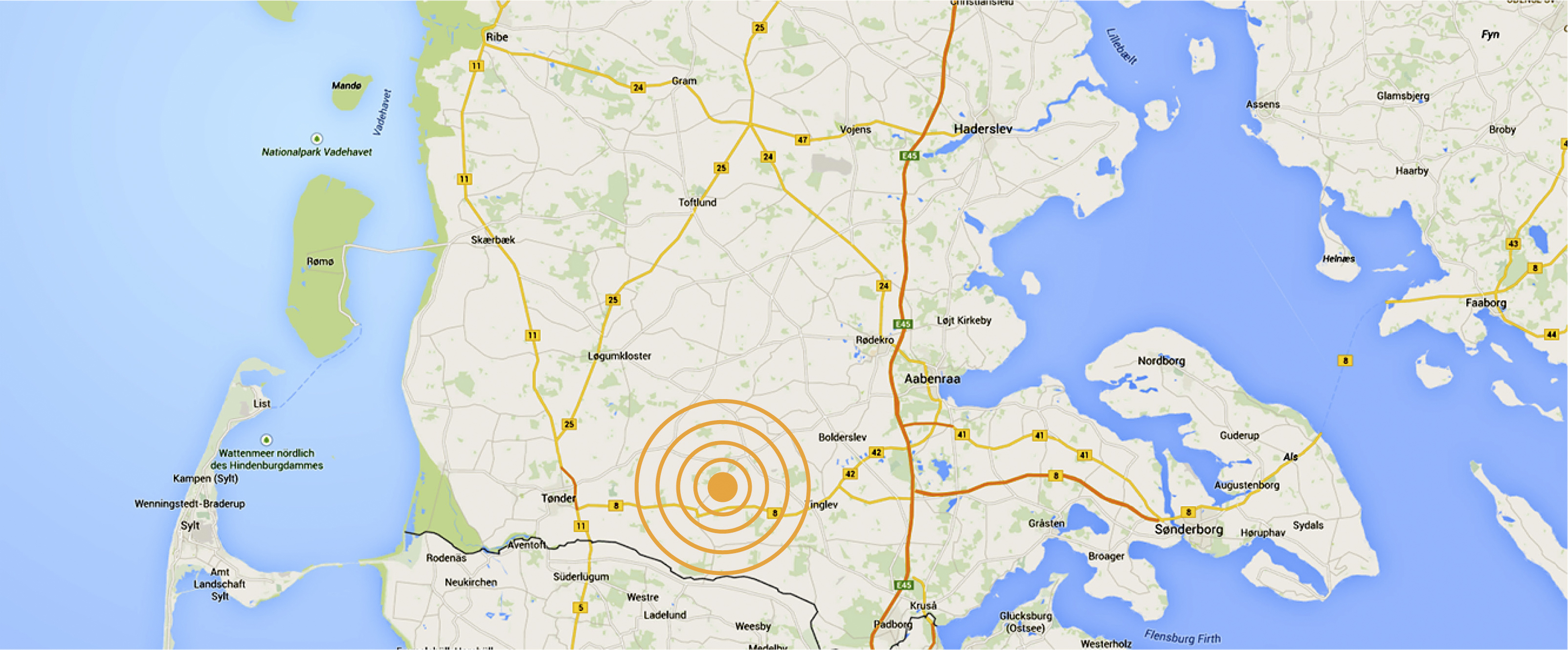 Bylderup is situated in a traditional dialect area where the local dialect is still spoken by the younger generations in certain contexts. Generally, however, we still know too little about how much, how often, with whom and with what effect dialect is being used. In studies of local school 9th graders from the Bylderup School recordings of language use will be made in various settings including informal meetings among friends and formal situations e.g. future-guidance interviews in school.
Traditional Southern Jutland dialect
In the categorisation of Jutland dialects, the traditional dialect in and around Bylderup is considered an eastern variatal of the Southern Jutland dialect.
Naturally, the contemporary language spoken by adolescents is expected to differ from what appears in older local dialect recordings and descriptions. The results of previous studies, however, will be serve as comparison to the recordings of the "Language and place"-project.
Dialect as authenticity marker
According to project participant Malene Monka, the special history of Southern Jutland is central to the status and usage of local dialect today.
Having been under German rule from 1864 to 1920 and thus governed by German officials, and the children attending German schools, Southern Jutland was excluded from the influence of standard Danish, thereby differing from every other Danish region. After the reunion in 1920, the dialect became an important part of the regional self-image and identity.
"Mobility and language change"
In her Ph.D. thesis, Mobility and language change - an investigation of real time language change among informants from Odder, Vinderup and Tinglev (ph.d. dissertation 2013, download pdf), Malene Monka thus found that dialect use is often considered an autencity marker by Southern Jutland speakers.
As stated by an informant from Tinglev: "If you are from Southern Jutland, you must speak the Southern Jutland dialect". The special history of the region results in local dialect speakers being more conscious about their use of dialect and whom they talk to than what is the case elsewhere in Denmark.