5th Variation and Language Processing Conference
The 5th Variation and Language Processing Conference (VALP5) will be held at University of Copenhagen from 25-27 August 2021, after successful previous conferences in the UK, New Zealand, the United States and Australia.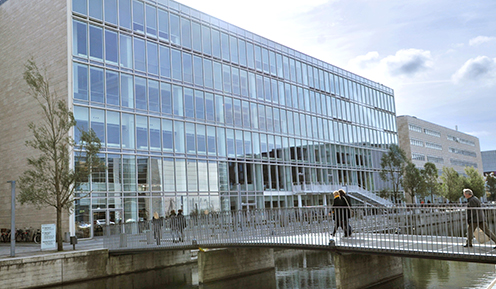 This conference provides a venue for researchers coming from traditionally distinct fields, such as sociolinguistics, psycholinguistics, cognitive science, experimental phonetics, syntax and pragmatics, who work on the relationship between linguistic variation, in its widest sense, and language processing. A main theme of this year's conference will be the processing of linguistic and indexical variation by bi- and multilingual individuals, and we encourage submissions both within and beyond this theme. 
Plenary speakers 

Associate Professor of Sociolinguistics Kathryn Campbell-Kibler 
(Department of Linguistics, The Ohio State University, the United States)
Professor of Psycholinguistics Marianne Gullberg 
(Lund University Humanities Lab/Centre for Languages and Literature, Lund University, Sweden)
Professor of Cognitive Neuroscience Peter Hagoort 
(Max Planck Institute for Psycholinguistics/Donders Centre for Cognitive Neuroimaging/Radboud University, Nijmegen, the Netherlands)
Programme
The conference will be in a hybrid format with presentations both online and on site. The conference will be single session with oral presentations only. All talks will be streamed and recorded (unless explicitly denied by the authors – if you do not wish to have your presentation recorded, please send an email to VALP5@hum.ku.dk). Streaming and recording will ONLY be available to registered participants.
Conference programme (pdf)
Book of abstracts (pdf)
Zoom instructions for online presenters (pdf)
Important dates
Registration deadline: August 20 2021. Please register by filling in the registration form.
Conference dates: Wednesday 25 - Friday 27 August 2021.
Abstract submission
Abstract submission is now closed.
Conference dinner
Vegetarian (or vegan). The dinner costs 475 Danish kroner (approximately 64 Euro/75 US $/55 £) for a three-course dinner with two beverages at the waterfront restaurant Kayak Bar.
Practical information