Care and conservation of manuscripts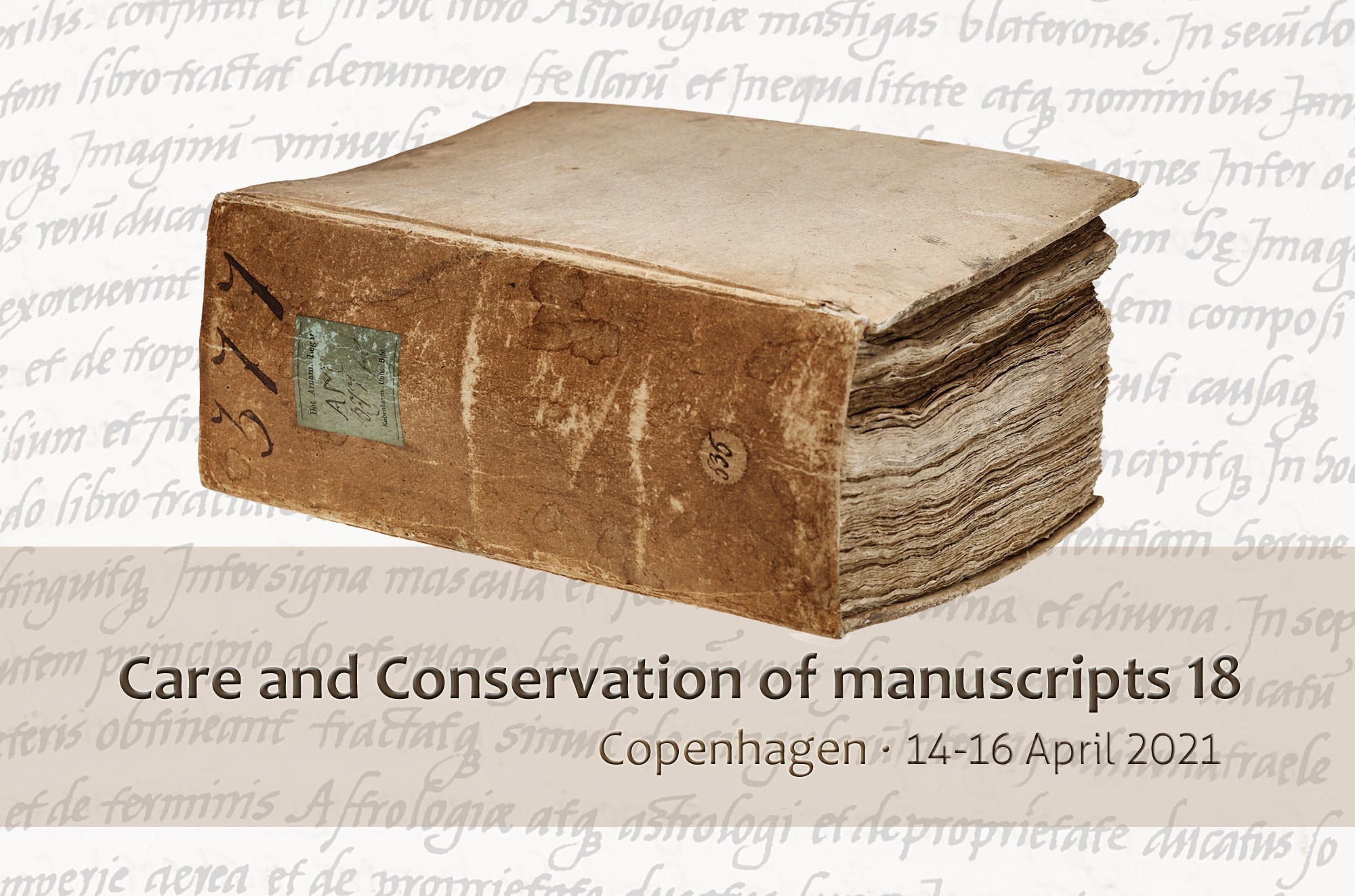 The 18th seminar on the Care and conservation of manuscripts will be held virtually from the 14th to the 16th of April 2021. 
Registration is now closed. 
A welcome letter has now been sent to all registered participants. If you are registered and have not received this letter, please write to us. 
For further information, please contact Ragnheiður Mósesdóttir the seminar co-ordinator.
Stay up to date

You can follow Care and Conservation on Twitter @CCManuscripts
Keep up to date on conservation news, conference proceedings and information about Care and Conservation 18.