Care and conservation of manuscripts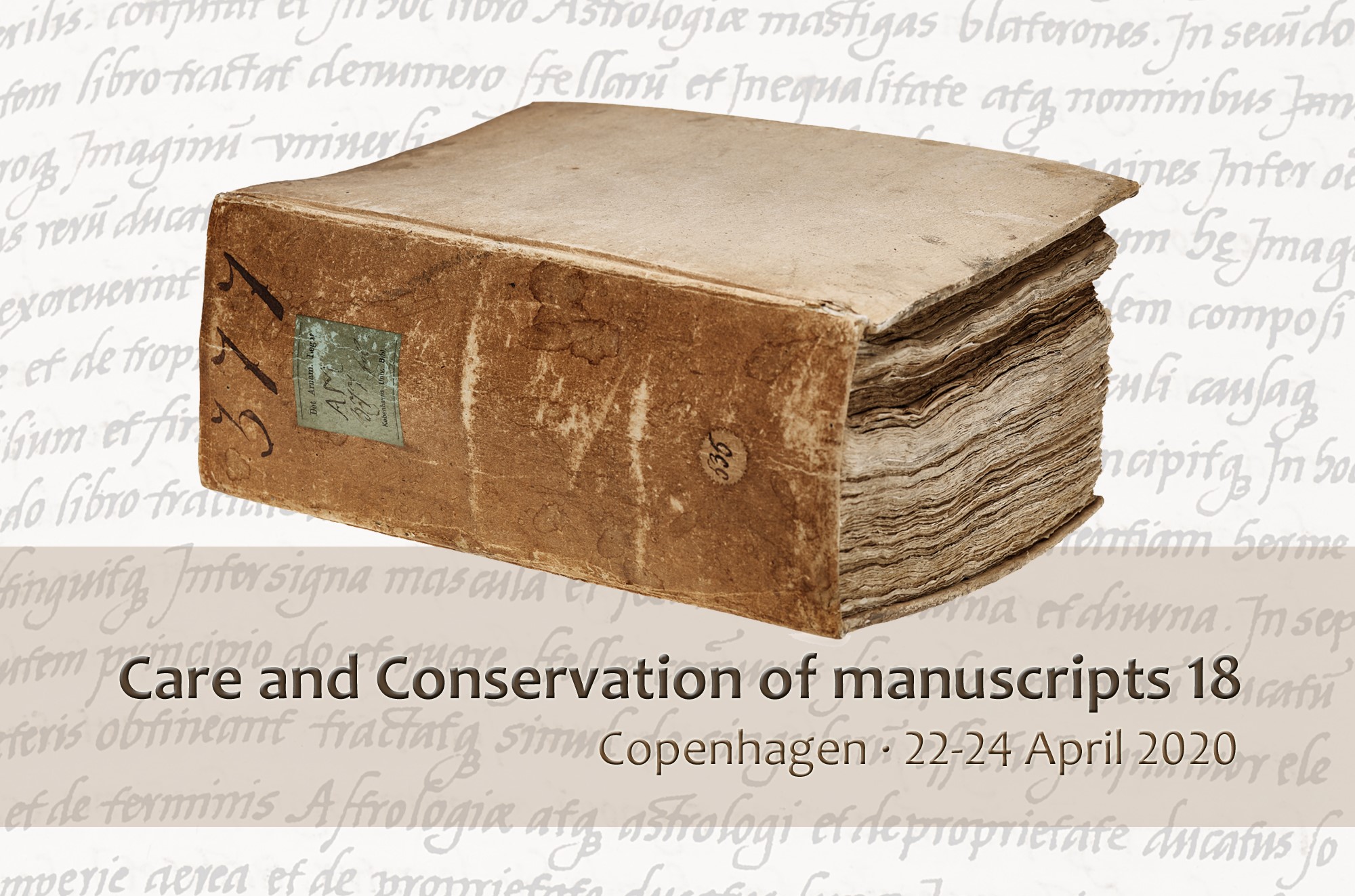 CANCELLATION CC18
The seminar has unfortunately been cancelled due to the COVID-19 risk.
A message has gone out to all who have registered with information on how their registration fee will be refunded. 
We are very sorry that it has come to this and hope to be able to hold CC18 in April 2021. More information to that effect later. 
For further information, please contact Ragnheiður Mósesdóttir the seminar co-ordinator.
Stay up to date

You can follow Care and Conservation on Twitter @CCManuscripts
Keep up to date on conservation news, conference proceedings and information about Care and Conservation 18.