4 December 2017
Seán Vrieland recommended for the PhD degree
Old Gutnish
Seán Douglas Vrieland has been recommended for the PhD degree after the succesful defense of his PhD thesis Old Gutnish in a Danish Hand. Studies in the B manuscript of Guta lag.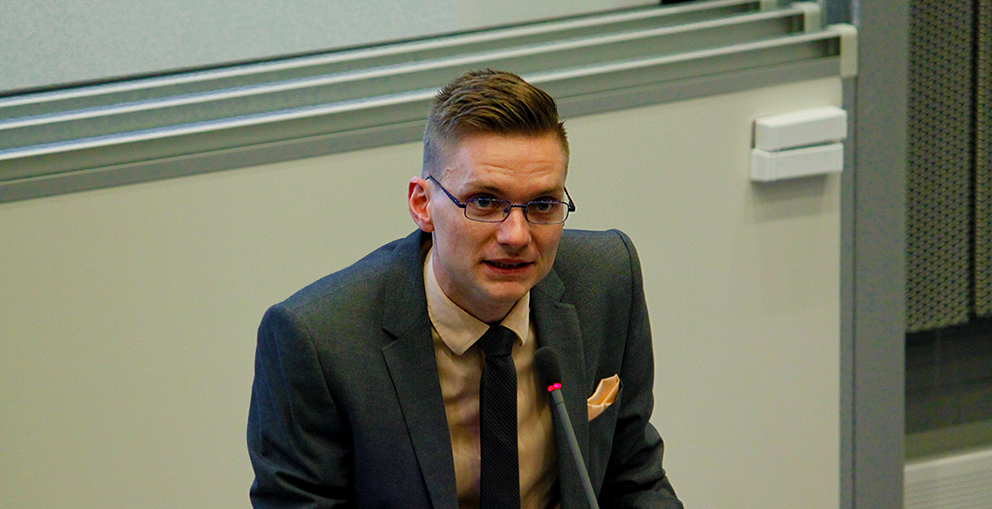 Read the abstract (in English) or resumé (in Danish).
The assessment Committee was Associate Professor Michael Lerche Nielsen (chair, University of Copenhagen), Professor Henrik Williams (Uppsala University) and Associate Professor Guðrún Þórhallsdóttir (University of Iceland).
Moderator of the defence was Associate Professor Thomas Olander (University of Copenhagen).