15 November 2016
Research award for Brian Due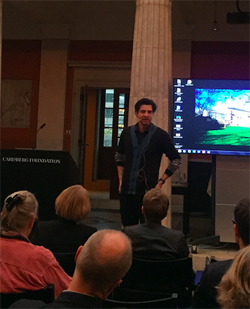 Brian Due from CIRCD has been awarded Kommunikation & Sprog's prestigious award for his business research combining research, practice and teaching. 
The prize is handed out every second year to a younger researcher who has distinguished himself of herself with an exceptional effort combining research results with business and organisations as well as dissemination and teaching.
The award was given to Brian Due on the 14th of November (further details on the event in Danish).


The main arguments in the recommendation for Brian Due is presented in Danish here.