LaPUR Publications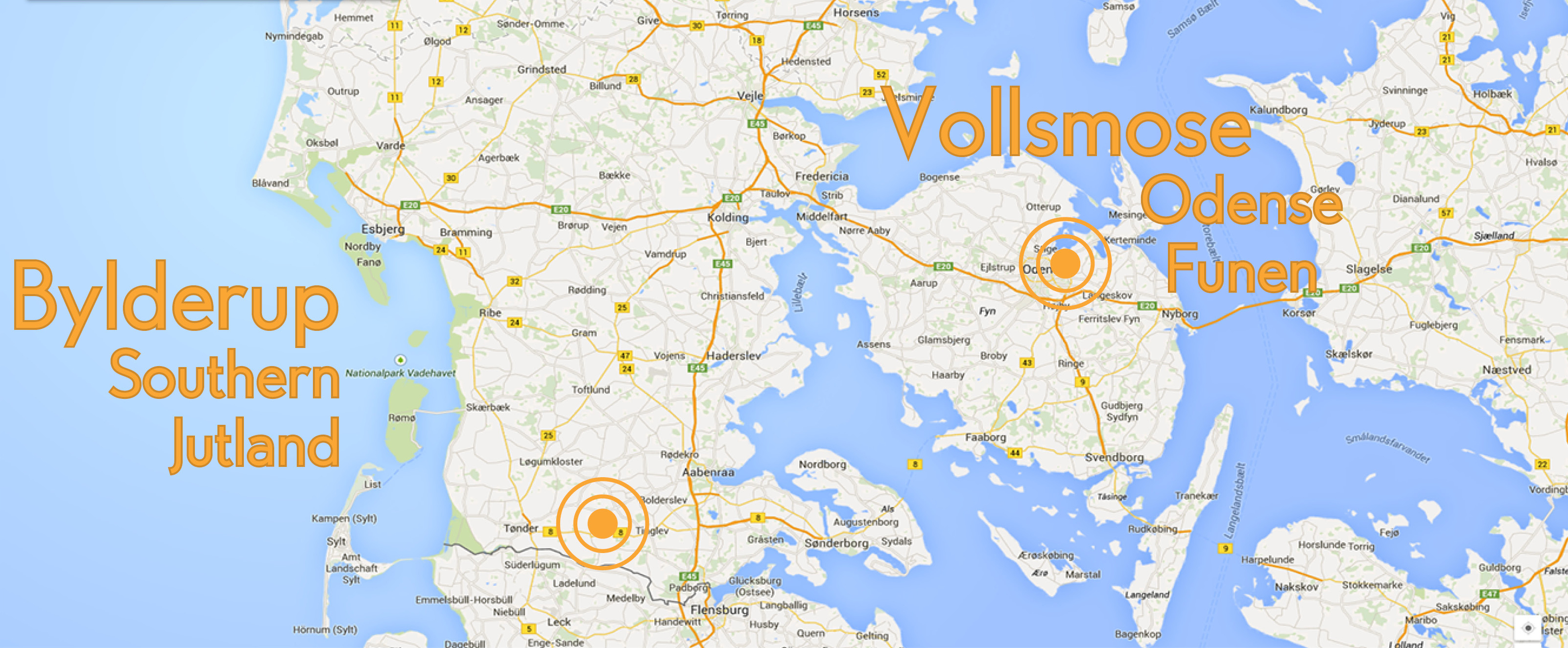 Quist, Pia & Astrid Ravn Skovse. 2020. Regional dialect and multiethnic youth style in a Danish social housing project. Journal of Multilingual and Multicultural Development
Monka, Malene. To appear ultimo 2019. Southern Jutland: Language ideology as a means to slow down dialect leveling. In Maegaard, Marie, Malene Monka, Kristine Køhler Mortensen & Andreas C. Stæhr (eds.). Standardization as sociolinguistic change: A transversal study of three traditional dialect areas. Routledge Studies in Language Change. Routledge
Monka, Malene and Hovmark, Henrik. To appear in 2019: Sproglige og samfundsmæssige forandringer i Sønderjylland [Linguistic and Societal Changes in Southern Jutland]. Bidrag til konferencerapport [Conference proceedings], 11. Nordiske Dialektologkonference.
Quist, Pia. To appear in 2019. Multiethnolect and dialect in and across communities. In: L. Lew-Hall, E. Moore, R. Podesva (eds.): Social Meaning and Linguistic Variation: Theorizing the Third Wave. Cambridge: Cambridge University Press.
Monka, Malene. In press. Mobility and Language Change in Denmark. In: Mobilität und Sprache. Mobility & Language. Marietta Calderón, Bernadette Hofinger und Emil Chamson (eds.). Berlin: Peter Lang.
Quist, Pia and Bente A. Svendsen. In press. Urban Speech Styles of Germanic Languages. In M. T. Putnam, and R. Page (eds.) Handbook of Germanic Linguistics Cambridge University Press.
Quist, P. 2019. Indgruppe variabilitet blandt flersprogede unge – stil, kontrol og lokal tilknytning. Nordand – Nordisk tidsskrift for andrespråksforskning
Monka, M., Quist, P., & Skovse, A. R. 2019. Place attachment and linguistic variation: A quantitative analysis of language and local attachment in a rural village and an urban social housing area. Language in Society. doi:10.1017/S0047404519000733
Monka, Malene. 2018. Place-making and Dialect Leveling: A Real Time Panel-study from two Danish Dialect Areas. In The Sociolinguistics of Place and Belonging: Perspectives from the Margins. Leonie Cornips & Vincent de Rooij (eds.) John Benjamins (IMPACT: Studies in Language and Society). 213-237.
Monka, Malene. 2018. Jeg gider godt været over data fra Facebook – om at undersøge dialektbrug online. [I do feel up to Facebook – on investigating dialect use online]. In Fraseologi – genveje og omveje festskrift til Torben Arboe [Phraseology – short cuts and detours. Festschrift for Torben Areboe]. Kirsten Lyshøj and Inger Schonderbeek (eds.). Aarhus: University of Aarhus. 143-147.
Malene Monka and Kjeld Kristensen. 2018. Intraindividuel sprogbrug i Vinderup [Intraindividual langauge variation in Vinderup]. In Dansk til det 21. århundrede: - sprog og samfund.[Danish in the 21st century – language and society]. Tanya Karoli Christensen. Christina Fogtmann, Torben Juel Jensen, Martha Sif Karrebæk, Marie Maegaard, Nicolai Pharao and Pia Quist (eds.). Copenhagen: U Press. 207-222.
Monka, Malene. 2018. Sociolingvistik: Kom Bar Do – brug af dialekt på tværs af online og offline kontekster. [Kom Bar Do – Usage of Dialect across Online and Offline Contexts] In Sociale medier og sprog - Digital sprogbrug og social praksis. Andreas Candefors Stæhr & Kristine Køhler Mortensen (eds.). Copenhagen: Samfundslitteratur. 20-42.
Quist, Pia. 2018. Alternative place naming in the diverse margins of an ideologically mono-lingual society. I L. Cornips, & V. de Rooij (red.), The Sociolinguistics of Place and Belonging: Perspectives from the Margins. John Benjamins.
Quist, Pia and Hovy, Dirk. 2018. Computersociolingvistik. Metoder til visualisering af regional variation i sociale medier [Computational sociolinguistics. Methods for visualizerne regional variation in social media]. In A. Stæhr, & K. K. Mortensen (red.), Sociale Medier og Sprog Samfundslitteratur.
Skovse, Astrid Ravn. 2018. Udgangspunkter og orienteringspunkter: En undersøgelse af socio-geografisk orientering, hverdagsmobilitet og sproglig praksis blandt unge to steder i Danmark. [Outsets and destinations. On the relationship between socio-geographic orientation, everyday mobility and linguistic practice among adolescents in two Danish settings]. PhD dissertation. Copenhagen: University of Copenhagen, Faculty of Humanities.
Skovse, Astrid Ravn. 2018. De dynamiske dialektbrugere [The dynamic dialect users]. In Retorikmagasinet no. 107.
Skovse, Astrid Ravn. 2018. Hvor er du fra? Hvor vil du hen? [Where are you from? Where are you going?]. At www.dialekt.dk
Quist, Pia 2017. Sprog-krop-sted: Dialektsamfundets meningsskabende orden [Language, Body and Place: The Meaning-making Order of the Dialect community]. In J-O. Östman, C. S., P. Gustavsson, & L. S. (red.), Ideologi, identitet, intervention.: Nordisk dialektologi 10. Helsingfors. 57-71.
Quist, Pia 2017.  Taler man ens i Gellerup og Vollsmose? [Comparing Speech in Gellerup and Vollsmose]. In Inger Schoonderbeek Hansen, Tina Tode Hougaard og Kathrine Thisted Petersen (udg.): 16.Møde om Udforskningen af Dansk Sprog. Århus 2016. 321-337.
Monka, Malene and Henrik Hovmark. 2016. Sprogbrug blandt unge i Bylderup anno 2015 [Langauge use among young people in Bylderup anno 2015]. Danske Talesprog 16: 73-114.
Skovse, Astrid Ravn. 2016 Wallah! at www.dialekt.dk
Monka, Malene. 2015. Sprogforandring og mobilitet [Language change and mobility]. In NyS. Nydanske Sprogstudier, vol. 49, 98-122.
Monka, Malene. 2015. Mobilitet, sted og sprogforandring [Mobility, place and language change]. In Hvad ved vi nu? Efter ti års forskning i dansk talesprog. Frans Gregersen & Tore Kristiansen (eds.). Copenhagen: LANCHART-center. 83-90.
Monka, Malene. 2014. Sproget afhænger af stedet – om sprogforandring i virkelig tid i Jylland [Language use depends on the place – on language change in real time in Jutland]. In Maal og Minne, vol. 2, 92-130.