Grammar and Agrammatism in Greenlandic (GreenGram)
Agrammatism is a language-related symptom complex that is connected to certain types of brain damage. In a pilot study of agrammatism in Greenlandic speakers, we found almost none of the grammatical issues that gave agrammatism its name. In the GreenGram project, we attempt to find the reason for this.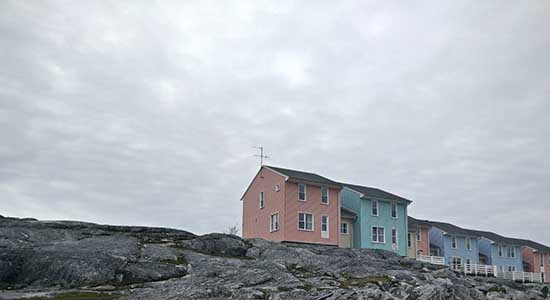 Traditionally, studies of agrammatism focused on English and languages structurally similar to English. Recent research has broadened this perspective to other types of languages, but we are the first to investigate a so-called polysynthetic language – Greenlandic. Greenlandic is special because Greenlandic sentences are often composed of a single word which can contain an in theory unlimited number of parts. Our finding that Greenlandic appears somewhat immune to the usual grammatical issues following brain damage challenges foundational assumptions about what agrammatism is – and thereby what grammar is. The project is key to understanding the neurocognitive mechanisms underlying agrammatism and grammar, but just as importantly key to helping Greenlandic speakers with agrammatism.
External
| | |
| --- | --- |
| Bastiaanse, Roelien | University of Groningen, Netherlands |
| Christensen, Hanne K.  | Bispebjerg Hospital, Denmark |
| Ditte Balle Ebbesen | Queen Ingrid's Hospital, Greenland |
| Matthiesen, Tiit I.  | Rigshospitalet, Denmark |
| Simonsen, Frederikke M.  | New North Zealand Hospital, Denmark |