INTERPRETING: Sociolinguistic perspectives on challenges in interpreting encounters in the Danish public sector
Contemporary societies are overwhelmingly characterized by various types of linguistic and cultural diversity. One of the consequences of such societal complexity is an increasing need for interpreting in institutional encounters.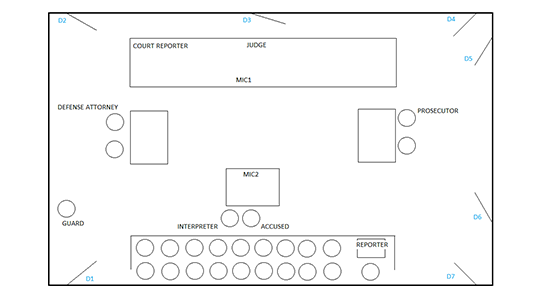 In Denmark interpreting in the public sector represents a significant cost. Approximately 305 million DKK was spent on interpreting services in the legal, asylum and health-care sectors in 2016 (Rigsrevisionen 2018:5), and it is certainly important that interpreter mediated meetings work as well as possible. From an academic perspective, the social encounters in which interpreting services are used also provide a window into important social and linguistic processes, and interpreting encounters are therefore vital to explore for the socially engaged science of language.
Funding
INTERPRETING has received a three-year grant (Thematic Research) by Independent Research Fund Denmark.

Project:  Interpreting in institutional interaction: Sociolinguistic challenges in Denmark as a globalized society (8091-00018B)  
Principal Investigator: Martha Sif Karrebæk
Start:  1 February 2019